997: Here in this year the raiding-army travelled around Devonshire into the mouth of the Severn, and there raided, both in Cornwall and in Wales and in Devon; then they went up at Watchet, and wrought great harm there by burning and slaughtering of men, and after that turned back round Penwith Tail to the south side, and then turned into the mouth of Tamar, and then went up until they came to Lydford, and burned and killed everything that they met, and burned down Ordwulf's monastery at Tavistock, and brought indescribable war-booty with them to the ships'.
(Michael Swanton, 'The Anglo-Saxon Chronicle' (JM Dent, 1997) p. 131)

Penwith Tail = Land's End, Cornwall

Ordwulf's Monastery at Tavistock was only six miles (10 km) south of Lydford.
It had been founded in ca. AD 974
under the supervision of the King's brother-in-law Ordwulf,
and was a very wealthy establishment.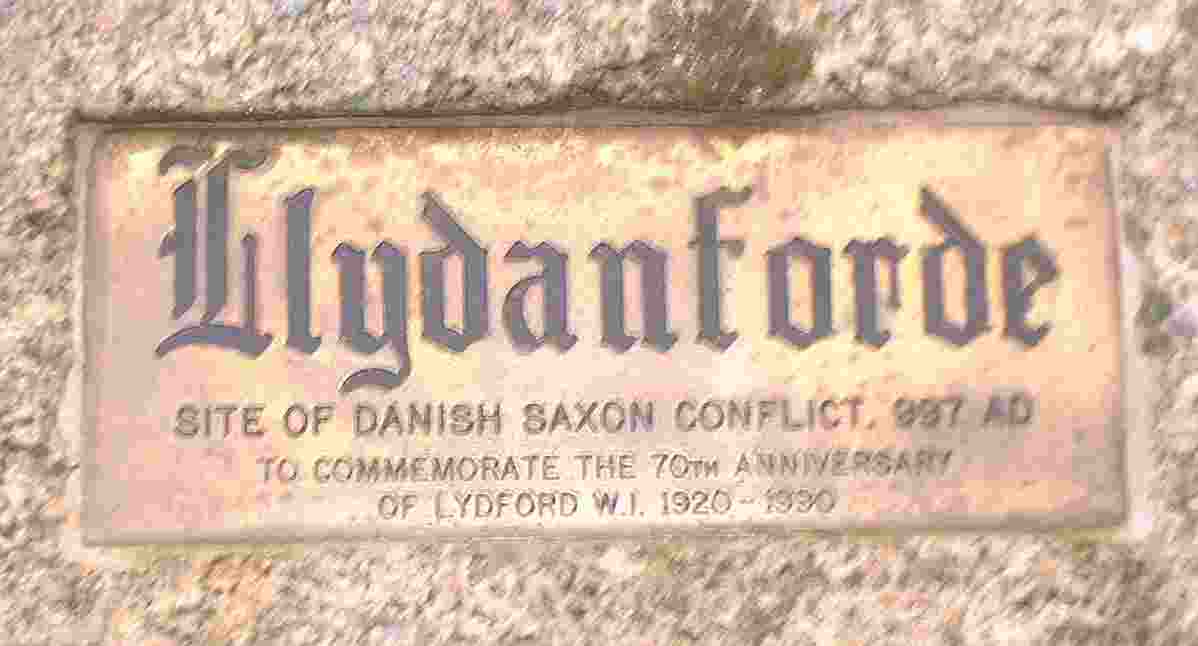 The Plaque on the Pillar
shown above